Contact Us For A
Free Estimate*
Privacy Statement: Your privacy is valued! Your personal information will be kept confidential and will not be redistributed or shared with any third parties.
Smart Financing Options For Greater Atlanta Homeowners
Georgia Pride Remodeling offers stress-free financing options for homeowners throughout the Greater Atlanta region. During our first consultation, we can review the financing options available with you and make recommendations for those that are best suited to your specific project and budget.
Our financing options cover work for remodeling, concrete, decks, siding and windows and we know from experience they can help make the entire remodeling process easier. In addition to helping you manage the costs of your project and the timing of your payments, Georgia Pride Remodeling's in-house financing options give you the freedom to decide just how small or big a remodel you want to undertake.
Call us today at 1-404-717-7974 to further discuss the details and stipulations of the financing options available in Georgia.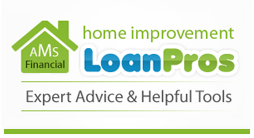 Save
Save
Looking for a price? Get a no cost, no obligation free estimate.